To Kell With BodyCon Dresses!
What even is a BodyCon dress? The widespread accepted notion of this skintight clothing article is worthy of the middle finer. How does anyone eat wearing anything deemed BodyConscious? Delusions of grandeur and Kim Kardashian bodies float around in my mind. This BodyCon B.S. first appeared in 2014 with Herve Leger and his legendary, "Bandage Dress."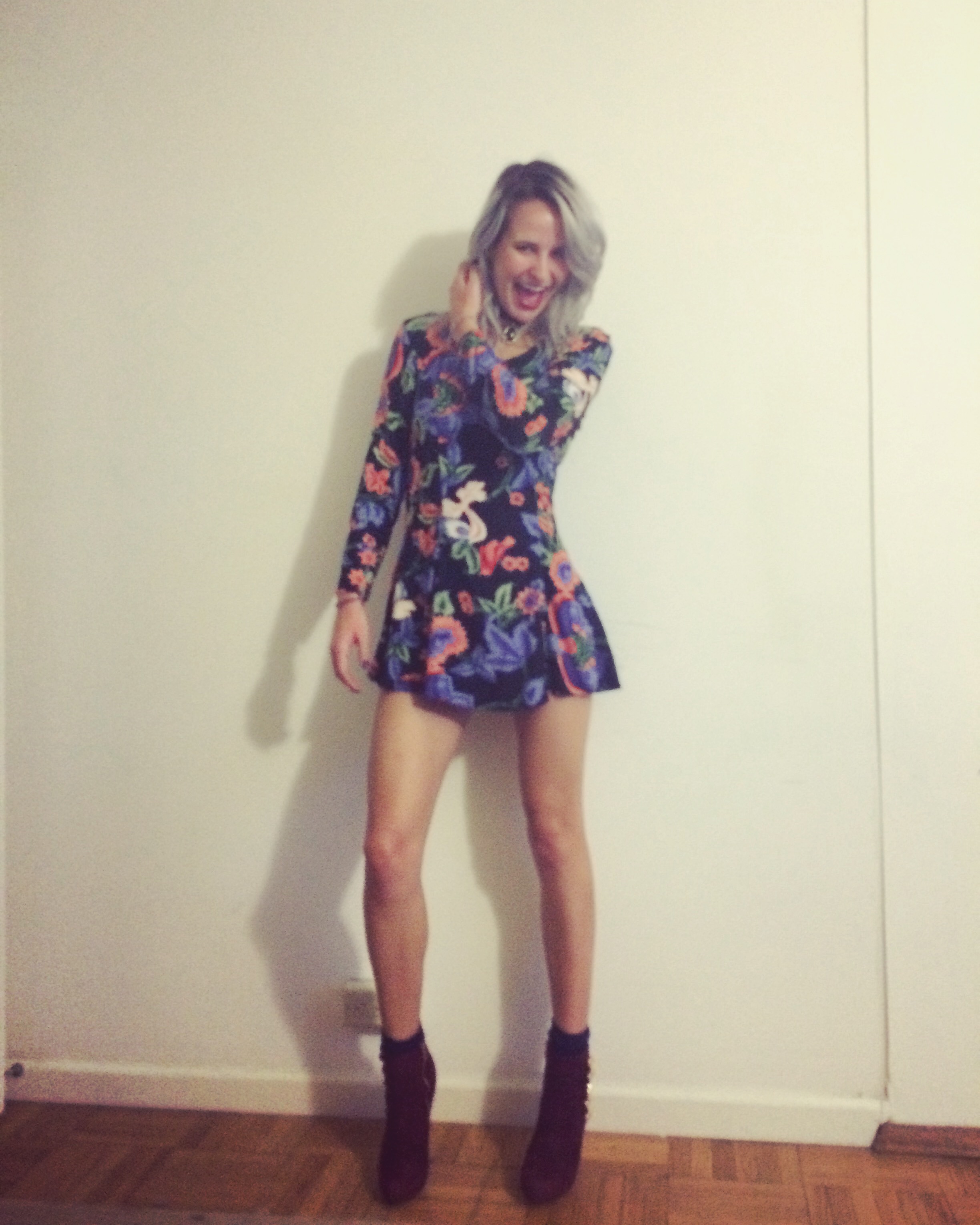 Loving the custom necklace + booties? I am selling them! Click links to make me an offer!
Necklace: My own creation, Suede Booties: Vince Camuto
According to FoxNews.com the body conscious silhouette is meant to be worn as a second skin. Naked? However I choose to expound on this definition. Why not apply this bodily conscious terminology to any garment that flaunts the body. Therefore BodyCon does not equate skin tight. Who has desired to wear a skintight dress after 2008?
Therefore, I believe the dress I am wearing in the below photos depicts my own curated definition of what BodyCon is. This long-sleeved, floral babe is totally vintage 90s. I snatched up this baby for $12 at my local thrift shop, and New York landmark, Beacon's Closet. Why can't something like this be the ultimate BodyCon. It shows my legs, cinches my waist/arms, and half the time I am worried about it flying up and exposing my underlings; serving to make me EVEN more conscious of it's presence on my body.
Have you ever visited the ultimate BodyCon site destination @ BodyCon.com? They have a plethora of options including separates and alternative meanings to BodyCon. Give it a whirl! #kellit #kellinit #tokellwithit